FastTrack Solutions
Do you know just where you need help?
Do you know exactly what result you want, but not how to get there?
Traditionally, career coaches work on an hourly rate or retainer basis.  Rarely do these methods focus on specific results designed to get you moving forward quickly.  FastTrack Solutions' purpose is to assist you when stuck in a specific area.  The goal is to get you to your next position fast, at the salary you deserve, with less stress and help in a key area right NOW!
Are you ready to get started?
Great!  It works like this:
Pick the session below that fits your particular issue or question.
Reserve a session by clicking on "Sign Up NOW!"
Once we've received your payment, you'll receive an email with a link to schedule your first session and instructions on submitting your materials to be reviewed.
You receive your session(s) and information based on your selection.
You are now one step closer to your next position and your goal!
---
Accelerate Your Search™ FastTrack Solutions:
Reputation & Brand Review
Do you know your brand?  Are you clearly communicating it?
Your personal brand and how you communicate it helps you maintain a competitive edge as you compete for the position you desire.
During your Reputation & Brand Review we look at how others view your personal brand (your reputation) and discern how to leverage your reputation for long term success.  We investigate all the ways to translate your personal brand and specific value to employers and then, explore how to better communicate your unique skills and experience.
Your Brand Review FastTrack Solutions includes:
Review of your current personal brand (reputation).
360° Brand Assessment to obtain personalized feedback from your network, culminating in a customized report.
Understanding of your Brand Persona and Leadership Competencies.
Coaching session to help leverage the information you receive from your 360° Brand Assessment, helping you increase your personal success and clarify your value to the market.
Opportunity to follow-up in one year to see how your brand has evolved.
Schedule your review today – start leveraging your unique value and Stand Out!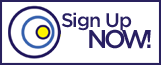 ---
Interview Preparation
Have you had several interviews with no response?  It could be the little things you're NOT saying.  You may not be clearly communicating your value, experience and skills.  Potential employers may not be visualizing how you fit into the position or the company.
Has it been some time since your last interview?  Interviewing has changed dramatically in recent years.  Will you be ready?
An Interview Preparation session will help you gain the competitive edge you need to ace the interview.
Your Interview Preparation FastTrack Solution includes:
A one-on-one coaching session to help you prepare for an upcoming interview
Personalized feedback to help you leverage your value, knowledge, skills and competencies during the interview.
Tips to help you understand the interviewer and the process more fully.
Suggestions on refining your interviewing style.
Techniques for answering the tough questions.
A post-interview debrief call (scheduled within 30 days).
Are you ready to shine in your next interview and land the offer?  
Schedule your Interview Preparation session NOW!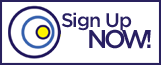 ---
Career Marketing Materials Review
Do your marketing materials set you apart?  Do they strongly communicate your unique value?  In your Career Marketing Materials Review you'll receive feedback and specific recommendations for improvements to your résumé, cover letter, business card, positioning statement, and overall online presence.
Your Marketing Materials Review FastTrack Solution includes:
A one-on-one coaching session to review your materials (submitted prior to call).
Specific recommendations to take your materials to the next level.
Tips to help leverage your marketing materials for increased visibility in the marketplace.

Now is the time to take action.  A good resume will not land you the job, but a bad one will stop you in your tracks!  Click the button below, schedule your phone session and you'll be on your way to securing the job you want.