Interview With Cindy
Please take a moment to read this before hiring Cindy.
How did you become a Career Management Strategist?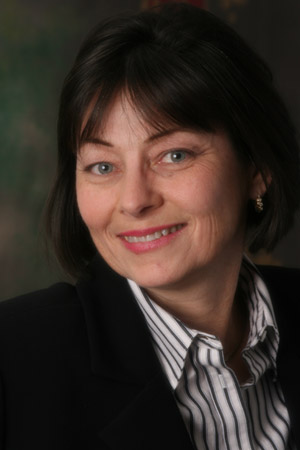 Accelerate Your Search™ was born out of both professional and personal experience.  Working in Human Resources as a Corporate Trainer and Manager, I witnessed thousands of people struggle in jobs they loathed, unwilling or unable to change positions because they were trapped by salaries they couldn't afford to sacrifice or overwhelmed by the prospect of looking for a new position.  Occasionally, there were those who were so busy working they failed to notice as business needs changed and they found themselves unemployed.  These talented professionals were surprised and lost.  They didn't know how to successfully rebound and get their careers back on track.
Personally, I learned the importance of career management early.  After eight years in a corporate position and newly married, I lost my job.  I had a husband with a successful career, a step child, a house and no job.  I had lost my income and felt as though I had lost my identity, too.  Through this experience I realized I needed to take charge of my career – something I had not done for the past eight years.  Combine this experience with six corporate moves with my husband and I began to amass systems, tools and processes that helped others manage their own careers.   Once employed again, I went beyond my job description and helped others learn to manage their careers and secure more fulfilling positions.  I felt rewarded as they landed the job they wanted, avoided layoffs, retired early and started second careers by planning and managing their careers more effectively.
Finally, having worked with hundreds of people to improve their skills, learn new jobs, design strategies, build their careers and get promotions I was inspired to put all the information together and create the Accelerate Your Search™ system.  The system shows people, regardless of industry or position level, how to land the job they want, at the salary they deserve, faster and with less stress.
What do you mean by "career management?"
Just as your money needs to be managed, your career needs to be managed.  By not paying attention to your career path or leaving it to luck, you're likely to end up in career bankruptcy – that place where your career is running you, not the other way around.  The Accelerate Your Search™ system is designed to help you manage your career by showing you how to manage and leverage your reputation, find the right role, maximize your salary, ensure the ideal alignment with your vision, goals and relationships, and define your next career moves.
Who are your clients exactly?
Accelerate Your Search™ was created for people who are absolutely serious about moving their career forward.  Whether currently employed or not, they're willing to do whatever it takes to identify their next career move and take action each and every day to land their ideal position.
They view coaching much like professional athletes do, as a relationship that gives them a competitive edge.  They understand having a coach is an investment in their career.  They like systems and processes that work to shorten their learning curve in areas new to them.  They want to accelerate their progress toward their goals and enjoy success on their own terms.
What exactly is the Accelerate Your Search™ system?
Accelerate Your Search™ is a future-focused process with an emphasis on action and accountability.  The process is supportive and discovery-based to help you leverage your personal brand (your reputation) and generate a career management solution that fits your style, vision, purpose, experience, talents, and timeline.  
Accelerate Your Search™ begins by stepping back and assessing:
What interests you?
What drives you?
What are your major struggles in moving your career forward?
Your personal brand (reputation)
Your unique selling proposition – what makes you stand out from others in your field?
What makes you attractive to potential employers?

Then, we co-create an action plan, including:

Strategically developing timelines, resources and tools and marketing materials
Designing a plan to get you in front of the people who need to know you
Setting realistic goals achievable within your desired timeline
Discussing how to build lasting systems to keep your career moving forward

Finally, you will execute and evaluate your action plan.  We work together to ensure:

You are daily taking the necessary steps to execute and achieve your plan.
You have systems in place to measure your results.
You've set a career management system to continue to leverage your personal brand and propel your career.
You've begun to achieve success on your terms, with less stress and improved results.
When you invest in this proven, no-nonsense approach, not only will you have an experienced partner helping you align your strengths and personal vision with your career, you'll have the keys to increased success with less stress.  You'll have a system that works with each career move or job change and you'll be able to "stop recreating the wheel."
How quickly can I expect results?
It depends on several factors:
Are you currently unemployed?
How long have you been engaged in your job search?
How much time do you have to commit to your search?
How much effort are you dedicating to your assignments?
Together, we will determine a realistic target date for you to land your ideal job.  Keep in mind, you do not control the hiring cycle of an employer, therefore, we focus on the things we can control – defining your ideal job, refining your marketing materials and targeting new prospective employers.
All my clients who diligently applied every step of the Accelerate Your Search™ process have successfully propelled their career forward, in much less time than they would have on their own and with far less stress.
Can I contact some of your clients to see what it's like to work with you?
Yes, I encourage you to do so.  Please visit the Testimonials page and read what other clients have to say about the Accelerate Your Search™ process.  Feel free to let me know what clients you feel drawn to, and I will connect you.
I am ready to move forward and land my ideal job!  How do we get started?
Wonderful!  You are decisive and focused on action.  Most people hesitate, wasting valuable time, never taking action.
One of the most prominent characteristics of successful people is that they take action.  Successful people take educated risks and start with the finish line in mind.  Yes, they sometimes make a mistake (we all do); however, they move forward toward success faster as a direct result of simply taking action.
Your next step is to click here to schedule an initial consultation with me.  During this no-cost call we will discuss your specific situation, your goals for landing your next position and how we will customize a plan just for you.  This ensures from our very first session, you are ready to hit the ground running.
Again, congratulations on taking the first step toward landing the job you want in record time with less stress!
If I'm not sure I'm ready to get started, how can I sample your work?
If you have never worked with a coach to improve your results, you may have questions – I know I did.  Feel free to email my team or schedule a call with me to answer your questions or to determine if this is the right next step for you.
Additionally, you can participate in an Accelerate Your Search™ regional workshop, attend a monthly teleseminar or sign up for one of the complementary Q & A calls.  Click here to see a calendar of upcoming events.  You can also explore the blog.  The blog and Q & A calls are F.R.E.E. and contain great actionable information, as well as provide a feel for my style and how I work with clients.
Lastly, you can download my free worksheet, "162 Ways to Accelerate Your Job Search."  As part of my online community you will receive periodic emails with proven tips, tools and powerful techniques to accelerate your job search and manage your career.  One tip could make the difference in an interview or in connecting with a key decision maker.