Quick Coaching Sessions
Do you have a quick question about your search?
Are you stuck and need a little nudge to move forward?
Do you need to generate some ideas for a specific result?
Our Quick Coaching Sessions are designed as "just in time" coaching for clients who want laser focus to quickly improve performance, produce better results and maintain an edge in today's competitive job market.
There are some situations that just don't need an ongoing coaching relationship, but instead call for some quick assistance in honing or fine-tuning your actions for improved results.
Accelerate Your Search™'s Quick Coaching Sessions help you close the gap and reach your goals.  Some clients use this service once, while most use it on an ongoing basis. Oftentimes clients use this service after completing private coaching program.  It allows them to have access to a coach when they really need it and to get help with a specific job search or career issue.
Each Quick Coaching session is designed to focus on a specific issue or topic and provide actionable steps for you to move forward.
What situations are right for Quick Coaching Sessions?
Any single burning question that has your current career and/or job search situation stalled
You need help prior to meeting with a key contact
You need to prepare for second meeting with a key contact
You have two offers and want to discuss pros and cons
You want to prepare for a performance review and ask for a raise
You have updated your yearly career goals and want to review
You have a quick branding or LinkedIn question and need help
You have a job search situation you are unsure how to address
You have an issue at work you are not sure how to handle
The list could go on and on, most people know when they need help.
Our clients value this service as it provides access to coaching when you need to address a specific issue.
If you are ready to Accelerate Your Search™ and have success on your terms, schedule your Quick Coaching Session by clicking "Sign Up NOW!" below.   Take action today.
Investment: $149 per session
Take action today. Set up a Quick Coaching session using the button below.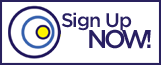 There are only a few Quick Coaching appointments available each week.  If you are a former client and this week's schedule is booked use your private access information to set an appointment.
Once you've purchased your Quick Coaching session, we'll send you an email to get your call scheduled. Then we will set you up for the next available  Quick Coaching  session. Once you have your session scheduled, you may email any needed information you want reviewed during the session to coach@accelerateyoursearch.com. We must receive your documents to review at least 24 hours prior to your scheduled Quick Coaching session to provide you with the best service.